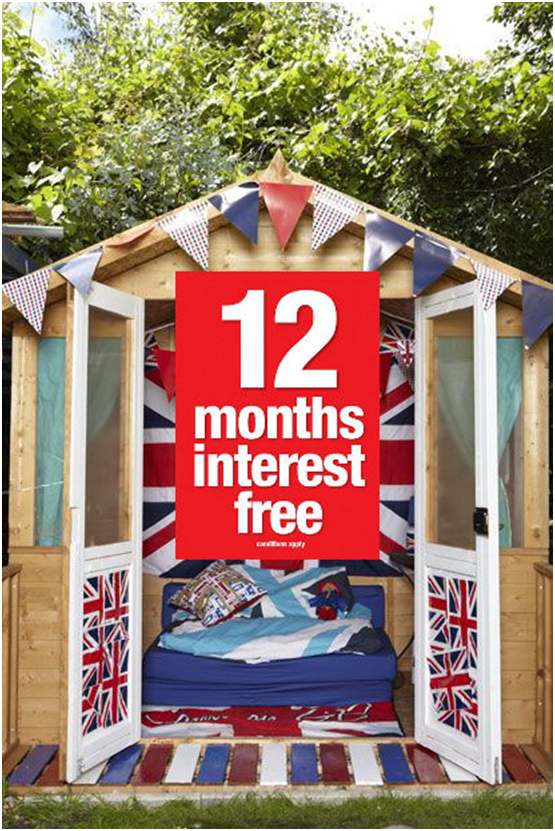 0% Finance Available on products over £1000 over a 6 and 12 month period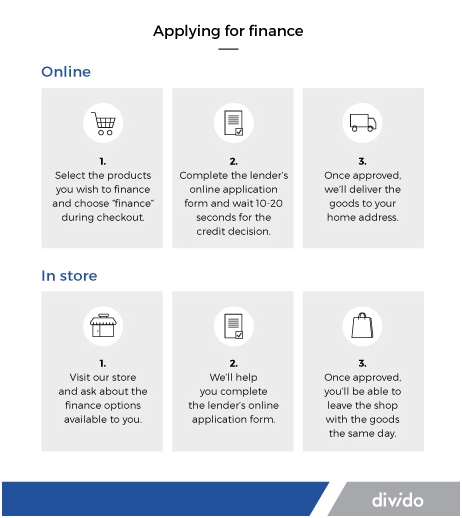 Pay in Instalments – Flexible Payments with Divido
We offer a range of attractive finance packages such as 0 % over 6 and 12 months through our partner Divido –
https://www.divido.com
.
The application process is simple, takes around 5 minutes for you to complete, is carried out online and you will receive a decision made within 30 seconds of completion.
In case you decide to take advantage of our installment plans, here's a quick guide to everything you'll need to know.
Finance Example
Whether you've been looking at one of our Garden Sheds for your garden or a lovely Summerhouses to escape to - why not make budgeting for it a little more flexible.
For example, you could purchase this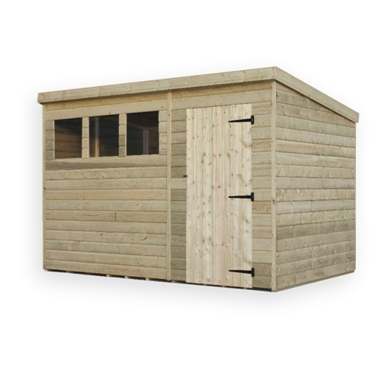 10 x 4 Pressure Treated Pent Sheds
Costing £569.57
using one of the following options.
10% deposit £56.96 and credit arranged on the balance of £512.61
£85.44 per month for 6 months at 0% Interest – total payable £569.57
or
£42.72 per month for 12 months at 0% Interest – total payable £569.57
Customer FAQs
Am I eligible for finance?
Applying for an instalment plan is similar to applying for a new credit card. The details you provide are checked against public registers, such as credit-rating agencies. To increase the chances of acceptance, ideally, you will have a good credit history – (no late payments, CCJ's, etc) – and meet the following minimum criteria:
Be over 18 years of age
Be working at least 16 hours per week
Have 3 years of UK address history
Further Questions?
Feel free to give us a ring on
020 3795 0222
or send us an email on
help@iliketosell.com
, and we would be happy to answer any questions you might have. Alternatively, pop into our shop and we can process your application while you wait.
About Divido
Divido Financial Services Limited ('Divido') is authorised and regulated by the Financial Conduct Authority. For more information, please visit: 
https://www.divido.com
.