Headboards | Free UK Delivery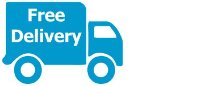 Shop by Size / Type / Brand
Headboards
A range of headboards including fabric, damask, metal, suede, leather, and wooden. Many of which are available for rapid next day delivery. .
When it comes to bedroom accessories, choosing a headboard can be tricky. After all, there is now a great deal of choice when it comes to styles, materials and colours. Although this gives you many options it also means that you can find the perfect headboard for your bedroom.
We stock a range of budget options and you can certainly find cheap headboards that will fit in easily with your decor. Alternatively, if you want to spend a little more, you have the option of luxury materials like leather and suede.
Our range of headboards come in a variety of different materials and styles. Wooden headboards are always a popular option, because they tend to go with most colour schemes and there are plenty of budget options too. Fabric headboards are also a popular choice and offer a hint of luxury, as they tend to be padded, offering a higher level of comfort. The great thing about our fabric headboards is that they can easily bring a splash of colour to a room, or easily blend in with your existing colour scheme. Colours like creams, red, blue and beige are always very popular.
Metal headboards are another option to consider. As well as looking very stylish, metal headboards are also a practical option since they are hardwearing and they also have the added benefit of complementing any colour scheme. We have a selection of metal headboards which come in a variety of different designs; from simple curves through to elegant modern patterns and twists.
For a touch of luxury, a leather headboard is a great way of adding a new lease of life to any bed. Leather is stylish, hardwearing and never goes out of style. Popular leather colours include natural browns and blacks, through to modern colours, including blue, red and white. Suede headboards are also a great option and are similar to leather headboards, except they have a very different texture.
Many of the headboards in our range are available for next day delivery in the UK.