Bunk Beds | Free Next Day UK Delivery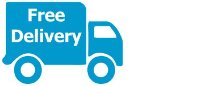 Bunk Beds
We hold a range of metal and Wooden bunk beds. We Supply bunk beds from Joseph, Julian Bowen and Limelight along with many other manufacturers. We also have a selection of metal and wooden triple bunks allowing for a double bed on the lower part of the bunk.

Our wooden bunk bed selection comes in a range of woods from pine to maple and a selection of colours with white been very popular this year. Our Metal bunks also come in a selection of colours and are all solidly built for lasting appeal.
So for Bunk Beds, choose iLikeBeds.com
iLikeBeds.com is ranked 9.8 out of 10. Based on 213 user reviews.